A SOLUTION DESIGNED FOR INDUSTRIES
Reduce your energy bills and reach your environmental goals
with our solar energy supply solutions: clean heat and power.
Sunti is committed to a more sustainable productive world.
Sunti takes care of all investments: from preliminary studies to construction. In this way, your facility enjoys the benefits of solar energy production, without upfront cost.
Sunti develops the whole project: feasibility studies, administrative procedures (urban planning approvals, financial support, etc.), investment, construction and connection to the production site. In this way, you can focus on your core business.
As owner of the solar plant, Sunti is responsible for all its operation and maintenance -which is fully included in the agreed energy price in the contract. Sunti maximizes the performance of its plants and is only compensated for the supply of solar MWh.
Responsible for the solar plant, Sunti is your only technical and commercial contact throughout the energy supply contract.
The solar plant operated by Sunti is connected to the existing system of your site, in order to ensure a continuous supply without depending on weather conditions, taking full advantage of the solar energy.
COMPETITIVENESS AND ENVIRONMENTAL
PERFORMANCE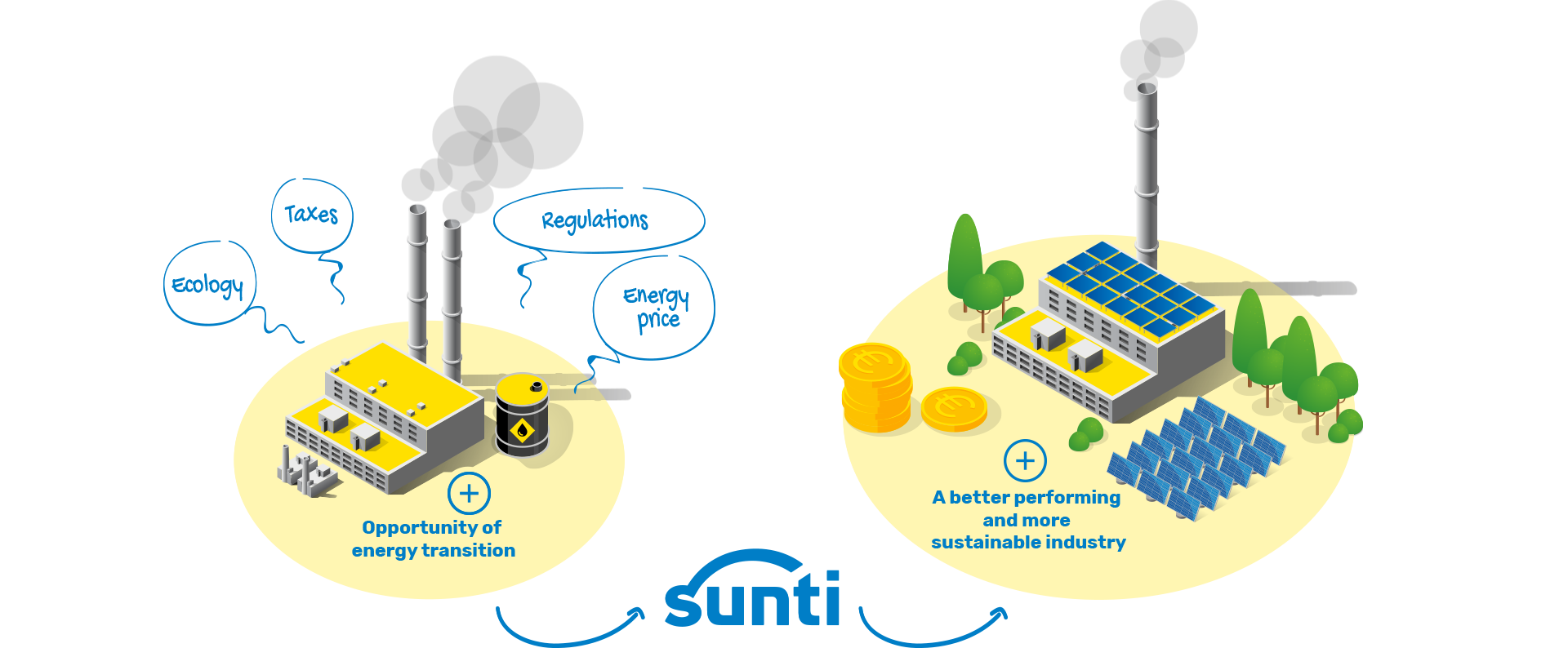 COMPETITIVENESS AND ENVIRONMENTAL
PERFORMANCE
Click on the bubbles for more
information.